Xvqchinese Input Method zero risk agent
Xvqchinese Input Method includes Stroke Order Acoustic Code of Xvqchinese Input Method and the tone of Xvqchinese Input Method. It is based on the self-owned international and domestic patent technology development of Chinese character input method product, is the most important auxiliary tool for mandarin popularization.
Stroke Order Acoustic Code of Xvqchinese Input Method adopts six basic strokes coding such as dot, horizontal, vertical, left-falling, right-falling, turing. It has the advantage of simple and understandable, which help you the typing as simple as writing, let you say goodbye to the difficult root, inaccurate pinyin and slow handwriting, really achieve that if you can type while you can write, and it's mainly to the crowd who are not familiar with pinyin and have the requirement for internet to the elderly.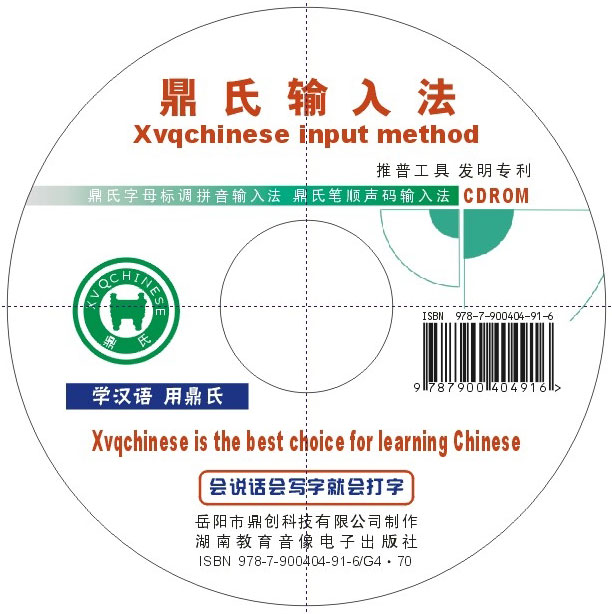 The Tone of Xvqchinese Input Method is called the most accurate pinyin input method, it is the intelligent Chinese pinyin input method which only based on voice and tone for complete code to help learn the standard Chinese pinyin and the standard mandarin, and it's mainly to the children who are studying Chinese pinyin and literacy, as well as overseas Chinese learners.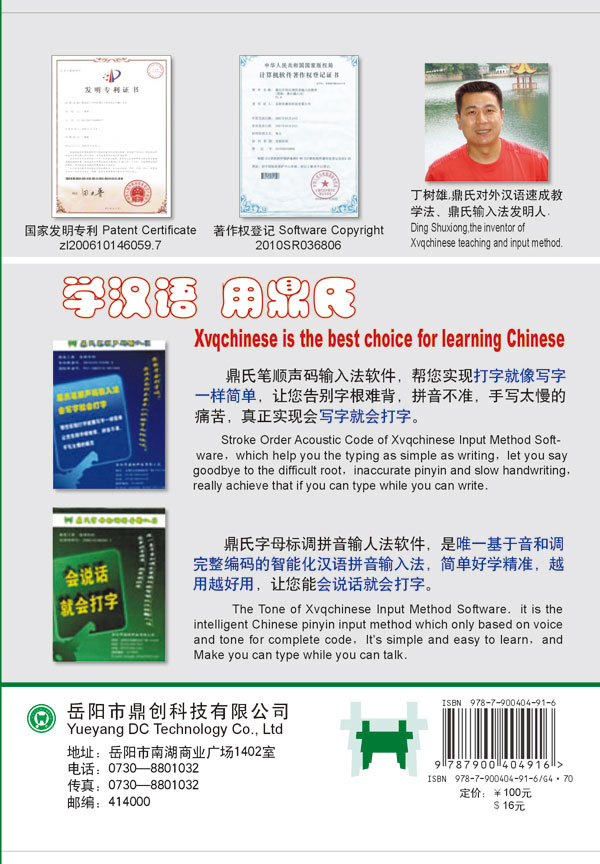 Now facing the global invites dealers and agents, implement zero risk agent, promises the unconditional return! Welcome interested units or individuals to join cooperation to create a win-win situation. Welcome those who have interests to join cooperation and create a win-win.
Yueyang DC Technology Co.,Ltd
Address:Room 1402, the South lake plaza, the city of Yueyang, Hunan province, China.
Postcode:414000
Fax:+86-0730-8801032
Mobile:13975068228
E-mail:dsxyys@188.com
QQ:470699981
Skype:xvqchinese
MSN:xvqchinese@hotmail.com